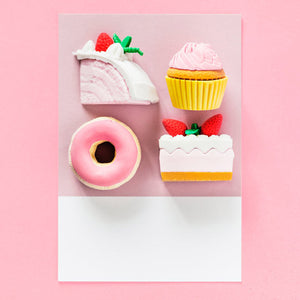 After constant requests from clients, Michael has finally created a unique and powerful audio to curb Chocolate addiction.

My Sugar Blast Audio works fantastically well as a stand alone audio or to use alongside my Weight Loss Program. If weight loss isn't an issue for you, but an overly sweet tooth is, then look no further to ending that addiction with this powerfully habit changing audio.

Take back control of your eating habits and stop being a slave to all things sugar!

Listen to my Sugar Blast Audio once a day or as often as is required to curb your chocolate addiction. With your will power and this life changing audio session prepare to say goodbye to that sugar addiction once and for all! .

"I had been struggling with sugar addictions since childhood. Thanks to Michael they're now under control. Excellent service" - Nathan Mcgeough

Do not listen to these audios whilst driving or operating machinery.